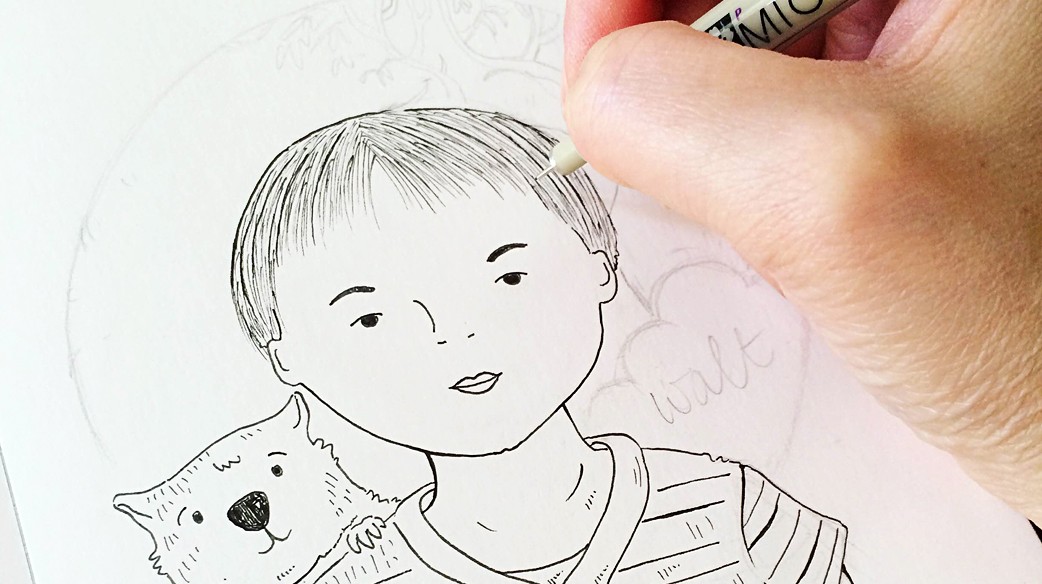 Custom Portraits
Over the years I've had the pleasure of inking personalised portraits for my customers. These one of a kind, original artworks are drawn in my signature style and will make unique gifts for all ages.
My custom portraits include children, couples, wedding, family, friends and pets. Get in touch with me
if you'd like your own hand drawn portrait

.

Email: info@littlemoandfriends.com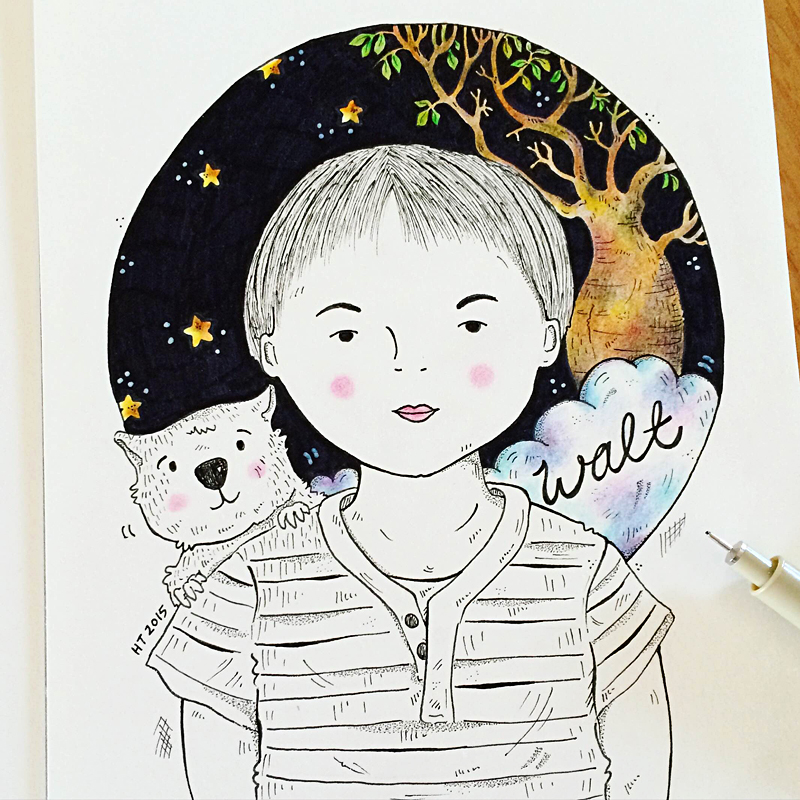 "Helena, thank you so much for this gorgeous drawing.
You're so talented! We love it, it takes pride of place in Walt's room!"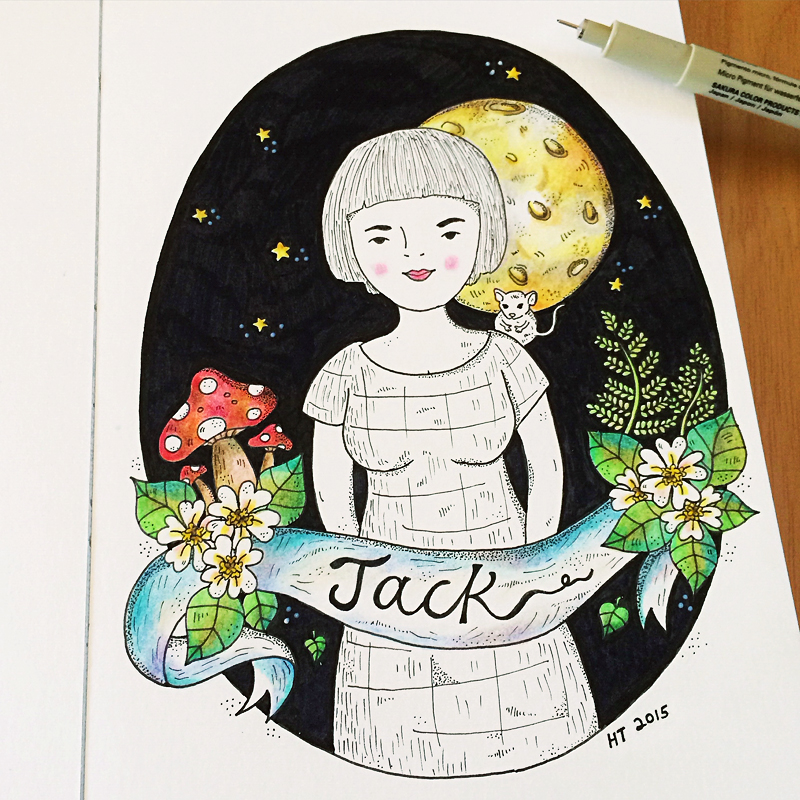 "Helena! It arrived and I absolutely love love love it!
You really are amazing!!"